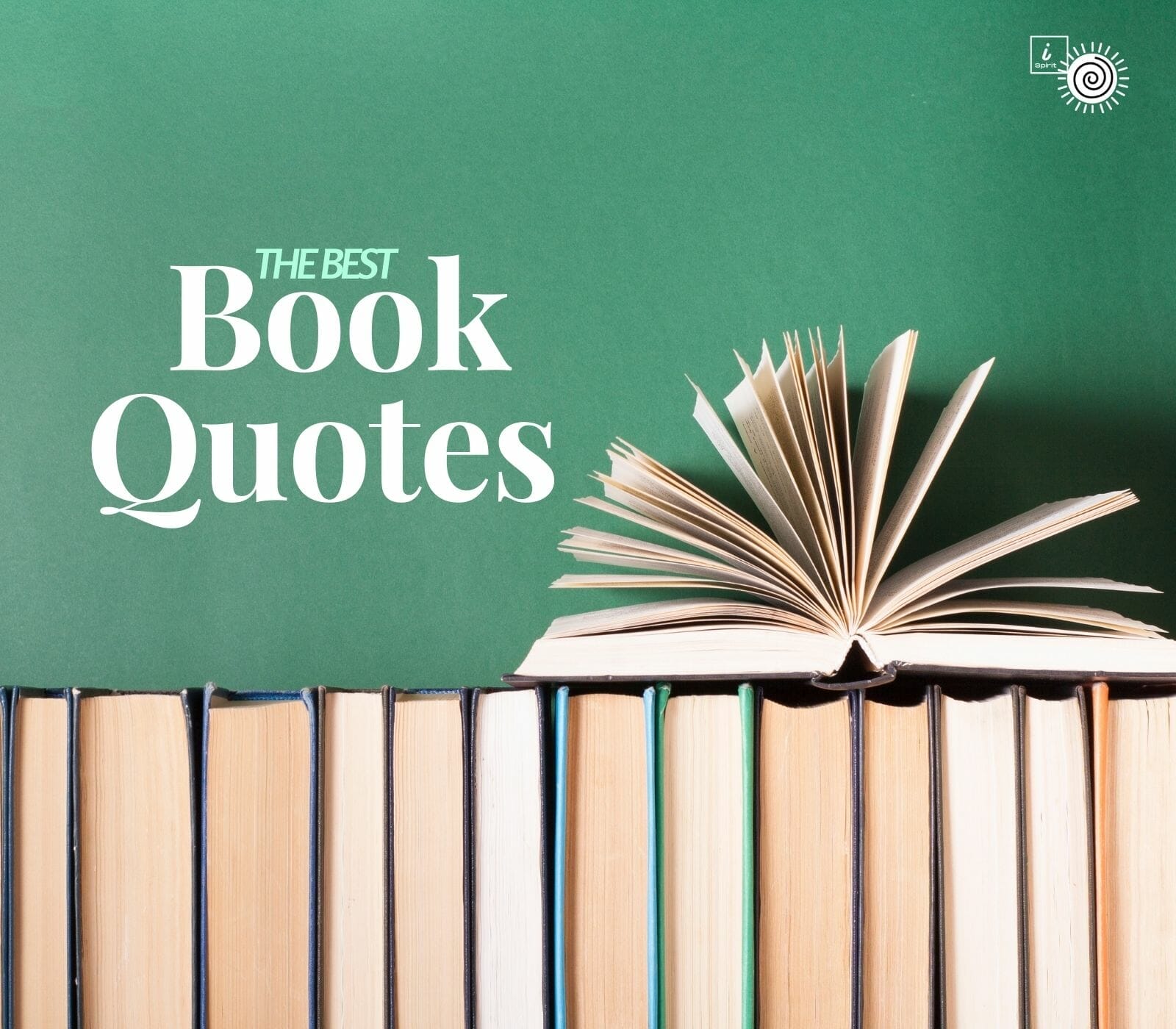 The Best Book Quotes From Celebrity Thinkers
These Book Quotes can bring to you an idea of how important and beneficial books are to our education, not only as a professional but also as human beings.
The books are there to open the world for us. Good Books can help us get out of our own environment and show us the reality of others out there.
Some books have the power to completely change your mind and perspective about all aspects of Life.
Suppose you want to be a complete human being, able to hold a conversation on various topics. In that case, you need to be a reader.
Books are the treasured wealth of the world and the fit inheritance of generations and nations. Books, the oldest and the best, stand naturally and rightfully on the shelves of every cottage. They have no cause of their own to plead, but while they enlighten and sustain the reader his common sense will not refuse them. Their authors are a natural and irresistible aristocracy in every society. More than kings or emperors, their authors exert an influence on mankind.
Henry David Thoreau
The Library is a wilderness of books.
Henry David Thoreau
Books are the treasured wealth of the world and the fit inheritance of generations and nations.
Henry David Thoreau
Books are the carriers of civilization. Without books, history is silent.
Henry David Thoreau
A journal is a book that shall contain a record of all your joy, your ecstasy, what you are grateful for.
Henry David Thoreau
Today a reader, tomorrow a leader.
Margaret Fuller
The more that you read, the more things you will know. The more that you learn, the more places you'll go.
Dr. Seuss
Books are a uniquely portable magic.
Stephen King
A room without books is like a life without meaning.
Thomas Jefferson
A book is a gift you can open again and again.
Garrison Keillor
Inspiring Quotes from Notable Authors
The true alchemists do not change lead into gold; they change the world into words.
William H. Gass
You cannot open a book without learning something.
Confucius
Books are my friends, my companions. They make me laugh and cry and find meaning in Life.
Christopher Paolini
In books I have traveled, not only to other worlds, but into my own.
Anna Quindlen
Books are the mirrors of the soul.
Virginia Woolf
A man is known by the books he reads.
Ralph Waldo Emerson
Books are the bees that carry the quickening pollen from one to another mind.
James Russell Lowell
A book must be an ice-ax to break the seas frozen inside our soul.
Franz Kafka
Every reader finds himself. The writer's work is merely a kind of optical instrument that makes it possible for the reader to discern what, without this book, he would perhaps never have seen in himself.
Marcel Proust
Books are lighthouses erected in the great sea of time.
Edwin Percy Whipple
Literature adds to reality, it does not simply describe it. It enriches the necessary competencies that daily Life requires and provides; and in this respect, it irrigates the deserts that our lives have already become.
C. S. Lewis
A book is a device to ignite the imagination.
Alan Bennett
A house without books is like a room without windows.
Horace Mann
Books are for people who wish they were somewhere else.
Mark Twain
Outside of a dog, a book is a man's best friend. Inside of a dog it's too dark to read.
Groucho Marx
A good book is an education of the heart.
Susan Sontag
More Interesting quotes about Books
Life-transforming ideas have always come to me through books.
Bell Hooks
A book is a version of the world. If you do not like it, ignore it; or offer your own version in return.
Salman Rushdie
Books are the legacies that a great genius leaves to mankind
Joseph Addison
See Also
Books are humanity in print.
Barbara Tuchman
A library is the delivery room for the birth of ideas, a place where history comes to Life.
Norman Cousins
A good book is the precious lifeblood of a master spirit.
John Milton
These are not books, lumps of lifeless paper, but minds alive on the shelves.
Gilbert Highet
Books are the legacies that a great genius leaves to mankind, which are delivered down from generation to generation as presents to the posterity of those who are yet unborn.
Joseph Addison
Everything in the world exists in order to end up as a book.
Stephane Mallarme
The only important thing in a book is the meaning that it has for you.
W. Somerset Maugham
It is in books, poems, paintings that often give us the confidence to take seriously feelings in ourselves that we might otherwise never have thought to acknowledge.
Alain de Botton
Books may well be the only true magic.
Alice Hoffman
Reading a book is like re-writing it for yourself.
Angela Carter
I cannot live without books.
Thomas Jefferson
Books are the quietest and most constant of friends.
Charles William Eliot
A book is a fragile creature, it suffers the wear of time, it fears rodents, the elements, and clumsy hands. so the librarian protects the books not only against mankind but also against nature and devotes his Life to this war with the forces of oblivion.
Umberto Eco
Reading a book is like re-writing it for yourself. You bring to a novel, anything you read, all your experience of the world. You bring your history and you read it on your own terms.
Angela Carter
Follow us on Facebook| Instagram| Pinterest