Quotes About Children's Books & Children's Literature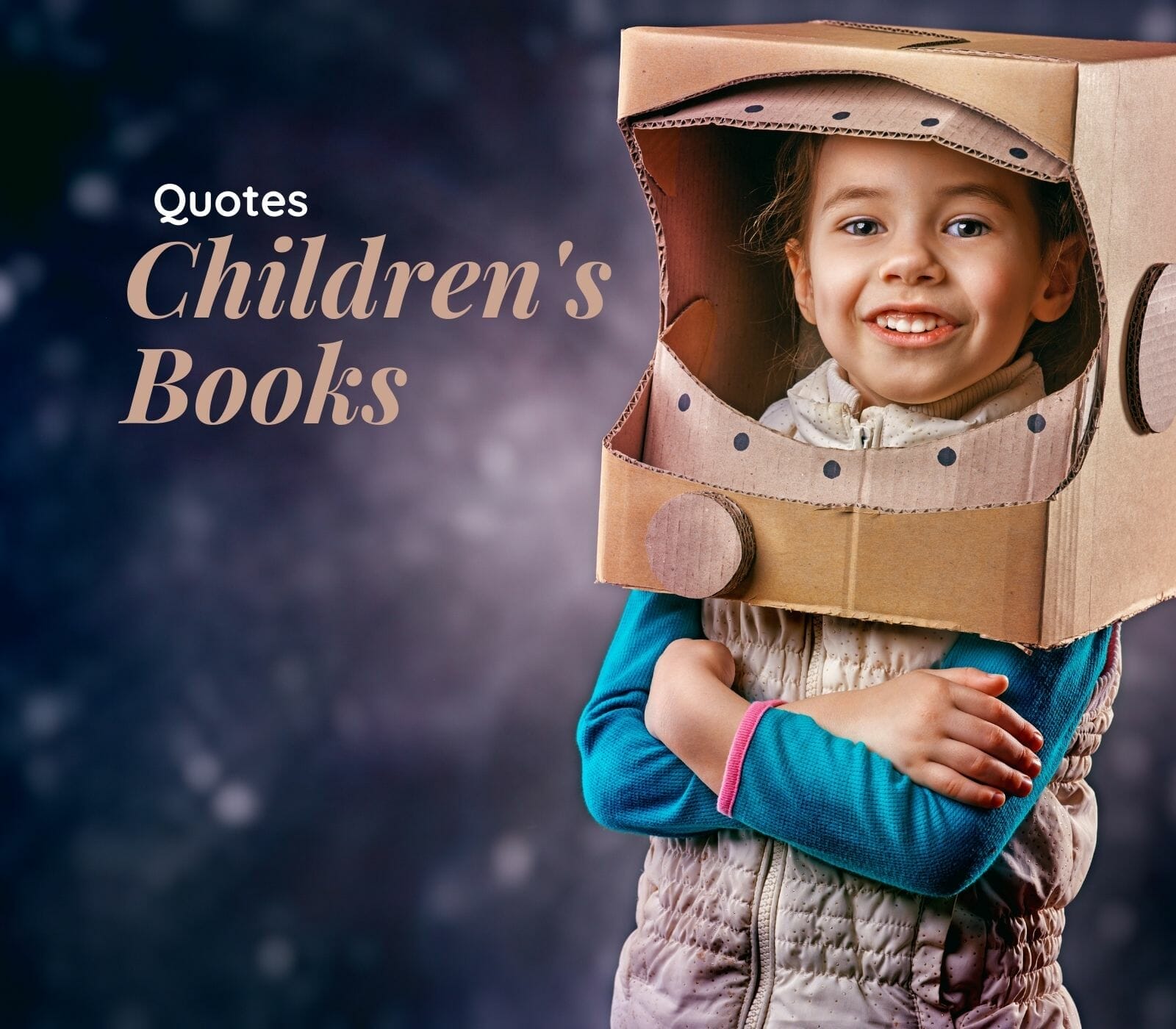 Quotes About Children's Book, Writing to Children, and Children's literature
 Why Children Literature?
Books are excellent resources for children because they allow them to meet different people and places by stimulating their curiosity and imagination and increasing their vocabulary. The books tend to amuse them while promoting their intellectual development.
One of the great values of children's literary works is to present to the little reader concepts or themes of great importance. These concepts can help to form their critical thinking and their reflective capacity to understand ideas. Books can teach children things such as death, time, religion, friendship, self-esteem, the value of simple matters. These themes are generally presented in a pleasant and close way, allowing the first approach to these fundamental notions.
The literary tradition of writing for children has always existed. But above all, the original form of oral children's literature has been transmitted from generation to generation. They acquired meaning through games, songs, folk tales, tongue twisters, strings, poetry, and even short novels.
Over the years, this literature has been written down, much of which has survived to this day. Oral tradition is the story of a people. A society advances while its stories, experiences, and traditions are molded with it.
For this reason, the literary tradition is a fundamental aspect of children's literature since it forms a set of works created throughout history, and that constitutes a very enriching background.
Quotes about Children Books and Writing for Children
The trick in writing children's books is to set up danger, mystery, and excitement on page one. Force the kid to turn the page . . . Then, in the middle of each chapter, there's a dramatic point of excitement, and at the chapter's end, a cliffhanger.
Jerry West
A children's book is the perfect place where young readers can understand the world because they can take a deep breath and look at it and imagine and contemplate while they're looking at it.
Jan Brett
I am convinced that not only do children need children's books to fine-tune their brains, but our civilization needs them if we are not going to unplug ourselves from our collective past.
E. L. Konigsburg
For me, a good children's book is a good children's book is a good children's book.
LeVar Burton
The characters in a children's book must reach into the heart of the reader on page one. Emotional content is the main reason a child and a parent will go back to a book again and again.
Rosemary Wells
Writing children's books gives a writer a very strong sense of narrative drive.
Helen Dunmore
Anyone who was once a child should have at least one children's book in them.
Michael Rosen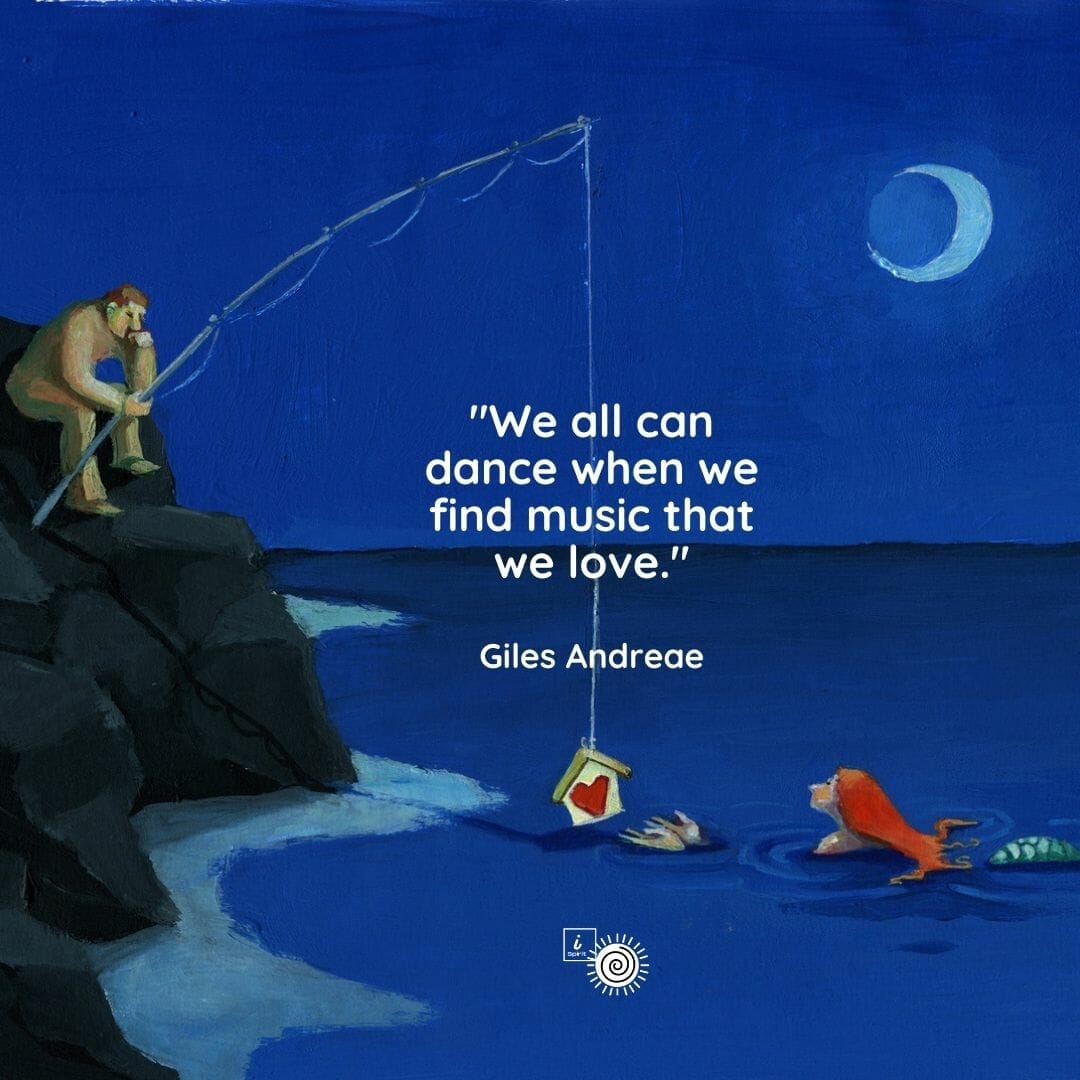 We all can dance when we find music that we love.
Giles Andreae
I believe that a good children's book should appeal to all people who have not completely lost their original joy and wonder in life. The fact is that I don't make books for children at all. I make them for that part of us, of myself and of my friends, which has never changed, which is still a child.
Leo Lionni
Children's Literature and Children's writers
[My first children's book] is very subliminal, let's put it that way. It even has a bit of a metaphysical little message in there [about how] we're all somehow connected and we all have a responsibility toward each other. Although you may feel alone in the world, you definitely are not.
Gloria Estefan
Of course, all children's literature is not fantastic, so all fantastic books need not be children's books. It is still possible, even in age so ferociously anti-romantic as our own, to write fantastic stories for adults: though you will usually need to have made a name in some more fashionable kind of literature before anyone will publish them.
C. S. Lewis
You have to write the book that wants to be written. And if the book will be too difficult for grown-ups, then you write it for children.
Madeleine L'Engle
A children's story that can only be enjoyed by children is not a good children's story in the slightest.
C. S. Lewis
Children's book and Cognitive Development
I keep writing children's books, I keep making children's books because I still have them inside of me.
Oliver Jeffers
I don't want to write for adults. I want to write for readers who can perform miracles. Only children perform miracles when they read.
Astrid Lindgren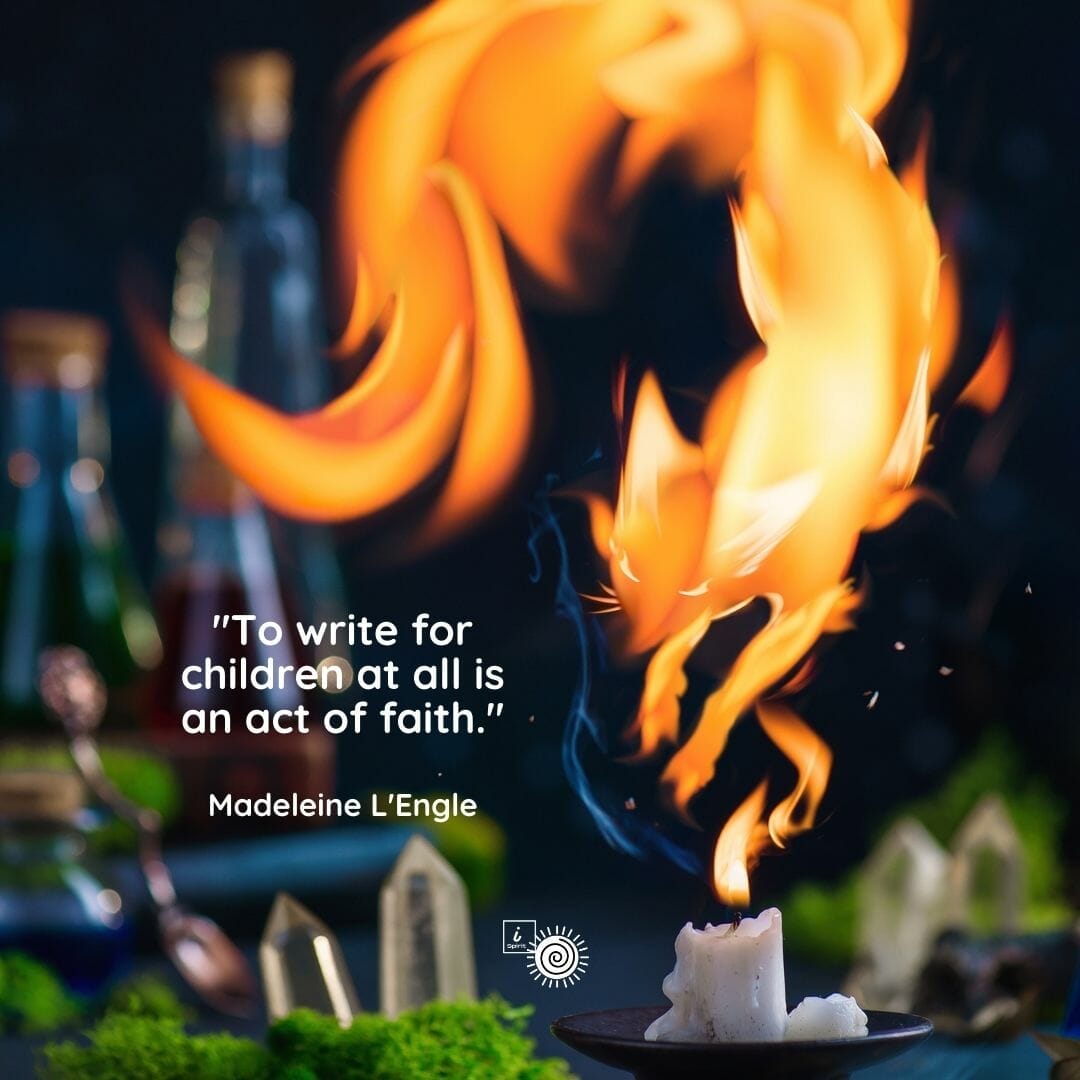 To write for children at all is an act of faith.
Madeleine L'Engle
Children's books are looked at as a sideline of literature. A special smile. They are usually thought to be associated with women. I was determined not to have this label of sentimentality put on me so I signed by my initials, hoping people wouldn't bother to wonder if the books were written by a man, woman, or kangaroo.
P. L. Travers
My children's books are written on the belief that every child has a talent and a passion. Each story unfolds into an adventure of nurturing that confidence until a passion blooms.
Masiela Lusha
Opinions about Children's literature and styles
A children's writer should, ideally, be a dedicated semi-lunatic, a kind of poet with a marvelous idea, who, preferably, when not committing the marvelous idea to paper, does something else of a quite different kind, so as to acquire new and rich experience.
Joan Aiken
Science Fiction is a branch of children's literature.
Thomas M. Disch
I don't think I'm essentially interested in children's books. I'm interested in writing, and in pictures. I'm interested in people and in children because they are people.
See Also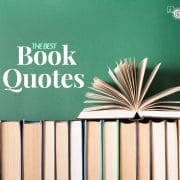 Margaret Wise Brown
The great subversive works of children's literature suggest that there are other views of human life besides those of the shopping mall and the corporation. They mock current assumptions and express the imaginative, unconventional, noncommercial view of the world in its simplest and purest form. They appeal to the imaginative, questioning, rebellious child within all of us, renew our instinctive energy, and act as a force for change. This is why such literature is worthy of our attention and will endure long after more conventional tales have been forgotten.
Alison Lurie
Children's literature must build a bridge between the colorful dream world full of fantasy and illusion, and a tougher real world full of twists and turns. The child armed with the torch of knowledge, awareness, and guidance must cross this bridge and set foot to the intense harshness of the bigger world.
Samad Behrangi
 Some more Children's Literary Quotes
When people ask me, what qualifies me to be a writer for children, I say I was once a child. But I was not only a child, but I was also, better still, a weird little kid, and though I would never choose to give my own children this particular preparation for life, there are few things, apparently, more helpful to a writer than having once been a weird little kid.
Katherine Paterson
Children's reading and children's thinking are the rock-bottom base upon which this country will rise. Or not rise. In these days of tension and confusion, writers are beginning to realize that books for children have a greater potential for good or evil than any other form of literature on earth.
Dr. Seuss
More than this, I believe that the only lastingly important form of writing is writing for children. It is writing that is carried in the reader's heart for a lifetime; it is writing that speaks to the future.
Sonya Hartnett
A childhood without books – that would be no childhood. That would be like being shut out from the enchanted place where you can go and find the rarest kind of joy.
Astrid Lindgren
…Those of us who write for children are called, not to do something to a child, but be someone for a child.
Katherine Paterson
Follow us on Facebook| Instagram| Pinterest