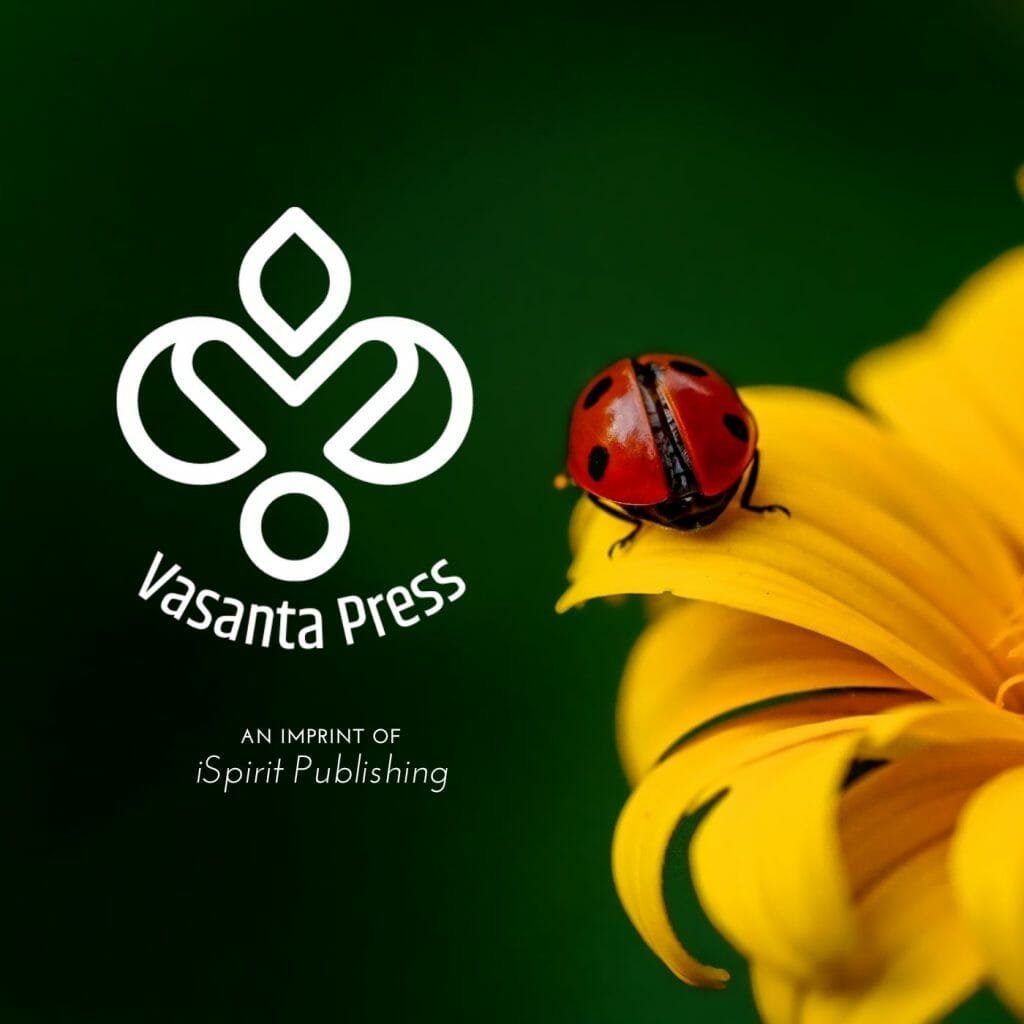 Vasanta Press
Vasanta Press is an imprint of iSpirit Publishing that offers books covering mystical, occult, and esoteric knowledge, and everything between Consciousness and a Holistic lifestyle.
We work with books from different streams of Wisdom and knowledge: yoga, theosophy, Eastern philosophies, Metaphysics, and on various Esoteric teachings.
Vasanta is a minor god of the spring season in Hindu mythology. He is a close ally of Kamadeva, the god of love; they are always together.
He lives in a beautiful palace in Swarga Loka. His magnificent palace is surrounded by nature. In this citadel, it is always Springtime.
We all want to live in a more balanced world with less fear, anxiety, and depression, where there is gratitude, hope, and forgiveness. We want to realize our dreams and contribute to the betterment of the Planet and all its beings.
We believe that to achieve this, each person has to be the change they want to see in the world. That's why we personally experience everything we multiply, publishing only the books and materials we believe in.
We want to help the expansion of consciousness and healing of the world by offering content that promotes your spiritual awakening, comforting, consoling, and encouraging your continuous growth so that you can overcome your doubts and uncertainties and reflect the true Nature of Oneness.
We envisioned promoting the development of ageless Wisdom and Spiritual literature, giving voice to authors from all over the world through various quality editorial services and personalized service, and being close to the writers.
Many authors come to us moved by intuition or spiritual guidance. And knowing us better, they associate with us by harmony and affinity of purposes and values. We believe in lasting relationships and building joint work, and the authors who join us stay with us for a long time in a partnership that bears fruit.
Vasanta Press is part of the iSpirit Publishing Family of Imprints. We are one of their Four Printing seals: Giggling Squid (Children's Books), iSpirit Books (Anthologies), and iSpirit Stories (Memoirs). iSpirit Publishing envisions setting a Gold standard for Spiritually oriented Publishing.
Follow us on Facebook| Instagram| Pinterest